Trump's paranoia over WeChat, ignoring Facebook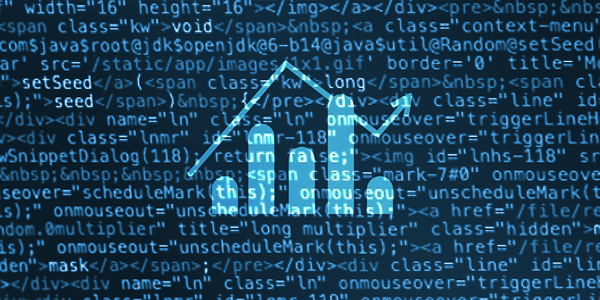 The Trade War between China and The US continues, but it seems like President Trump is slightly paranoid. It is said that the president thinks these Chinese social media applications should be banned because they are most likely involved in "information warfare." Assuming WeChat, which is the leading Chinese platform for chatting but also paying and receiving money, is a suspicious application to be allowed in the United States, what will the removal of TikTok bring to the economy?
WeChat and the Stock Market
WeChat is owned by Tencent, whose stock market value only last week was over $480 billion, surpassing Facebook. WeChat will likely sink these numbers, and tension slowly rises among traders, even though the ban will be in America only. Let's not forget many immigrants in the US are Chinese, and since Facebook is not allowed in China, this is their primary tool for communicating with their families.
The importance of TikTok
During quarantine, TikTok became a catalyst for new ways to have fun, get educated, spread marketing strategies onto that platform, and make businesses take a new approach to their customers to keep the economy going. An American company owns TikTok, but Trump remains suspicious. Many companies, such as Amazon, have asked their employees to remove the application from their phones, but later stated it was a simple misunderstanding. Many Americans gained fame from TikTok, and it's even become their primary source of education.
Why is Trump so afraid of this app?
It seems like we have the same situation as we had with Huawei, which is also being banned from US soil. Trump is suspicious even more, now that TikTok has an American owner since his theory is that he is put there to draw attention from what is going on – information stealing, intruding privacy, etc. It doesn't matter that Facebook, for example, tends to do the same. TikTok has the largest offices in Los Angeles, Dublin, London, New York, and Singapore. The company is vehemently denying accusations, but it also considers other locations for their business. It even considers distancing themselves from China, while America already made a copycat app.
And Facebook?
If the US president gets so worried about everyone's privacy, what happens to Facebook, then? Over the years, Mark Zuckerberg (worth $89 billion) has been a target of many lawsuits and has recently been to the Supreme court regarding civil rights and not doing the best job when people are complaining about internet bullying, etc.
What was the fuss about Zuckerberg this time?
Zuckerberg wanted to ban political ads before the US elections. Still, he was hit by a backlash where many people were convinced this would do almost nothing about hate speech, which is widely spread across this social platform and became a toxic place where misinformation is a constant.
President of Color of Change, Rashad Robinson, even tweeted "Facebook claims to care about free expression but would rather restrict political speech altogether than take responsibility for curbing hate speech, voter suppression and disinformation."
Not respecting your policy
It is an infamous problem by now that Facebook neglected thousands of complaints, including racism, hate speech, groups made only for white supremacists, even death threats. It all became worse when they bought out Instagram, which still has its way of communicating. Yet, it has become much more restricted in a wrong way, where hate, plagiarism, and again somehow gets unnoticed, while they continue not to hear the complaints of people who get affected by it, while the stock value continues to grow.
How political advertising affects Facebook's income
Political ads may be a small part of Facebook's business, but that "small part" makes around $17 million on ads only this year. That is if we only take Trump and Biden into consideration. Imagine how much money flows from businesses, large and small, and how much they earn using every possible information we type in. While Facebook is currently boycotted, that doesn't seem to affect their value on the stock market.