What is Sheet Hydroforming?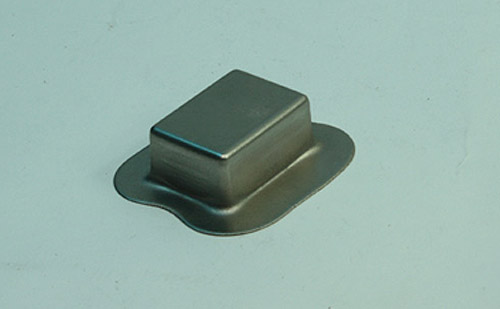 Hydroforming is a metal forming process that makes use of fluid pressure to form complex metal shapes and components. Part of the hydroforming process is where a press is used to apply the required force to the fluid that pushes the metal against a die punch. From there, the part of component is formed.
The hydroforming process is different from traditional stamping in that it is used to create complex shapes that meet exacting specifications. 
Of the two types of hydroforming, both tube hydroforming and sheet hydroforming can cut down on the amount of further processing that a part might have to go through as well. The hydroforming process results in a quality finish with minimal scratches, scuffs, and other imperfections.
And while there are two types of hydroforming processes that can be used for various hydroforming applications, they are not interchangeable with each other.
What is Sheet Hydroforming?
Sheet hydroforming is one of two types of the hydroforming process that manufacturers can provide to customers. The sheet hydroforming process is not the same as tube hydroforming process, though both do make use of pressurized fluid in their application.
Sheet hydroforming is process that condenses an often several step process into one cycle, proving to be especially efficient. The tooling that manufacturers use in the sheet hydroforming process also tends to be less complex than the tooling used in other methods of traditional metal stamping.
Sheet Hydroforming Process
The sheet hydroforming process is excellent for specialized parts, low production runs, and even if you are interested in prototypes. To further understand the sheet hydroforming process and how it differs from tube hydroforming, the steps of the sheet hydroforming process are as follows:
The sheet metal hydroforming process starts when a metal blank is put on the hydroform press that will be used. 

The metal blank is the metal sheet that, during sheet hydroforming, will have pressure applied to it. The applied pressure then forces the metal blank into the shape of the die that sits just beneath it.
The sheet hydroforming process ultimately serves as a cost effective method that provides precisely finished parts. The metal blanks that are placed onto the hydroform press can be shaped into simple parts or highly complex parts, making the sheet hydroforming process versatile.
Sheet Hydroforming Applications
When we look at the sheet hydroforming applications that this particular hydroforming process can be used for, a number of industries have parts and components that will benefit. 
Industries that sheet hydroforming applications can be especially beneficial for include:
Aerospace

Defense

Land-based power generation

Healthcare

Commercial lighting
With the versatility that comes with sheet hydroforming, a number of parts can be made for the above industries that often require precisely made parts that meet industry standards. Parts such as lighting fixtures, reflectors, and sterile healthcare equipment can be fabricated through sheet hydroforming.
The sheet hydroforming manufacturer that you choose to work with will be able to determine whether or not the parts that you need fabricated would benefit from the sheet hydroforming process!